6600 mAh battery
13MP high-quality camera
7.9″ retina display
4GB RAM and 64GB ROM
328-gram thin all-metal body
MIUI 8
lots of applications
An already perfect tablet that got even better
Xiaomi Mi Pad 3 is a feat of engineering. It has one of the most powerful batteries and battery saving software among the tablets to date! A whopping 6600 mAh cell paired with MIUI 8 power management tricks allows to squeeze out up to 12 hours of video watching and web browsing.
12 hours of video and web entertainment
867 hours in dormant mode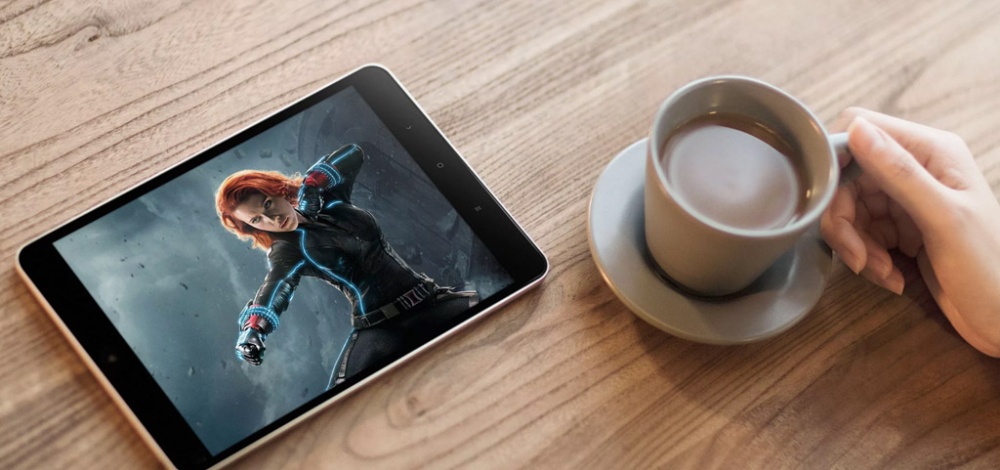 Movies, TV-series, sports shows, anime — all here
Movies
Mi Pro 3 is your personal movie theater. Xiaomi TV gives access to IDG Arts, Souhu, PPTV, Funshion and many other video content-heavy websites. 120 thousands of films to choose from are available to you at any time.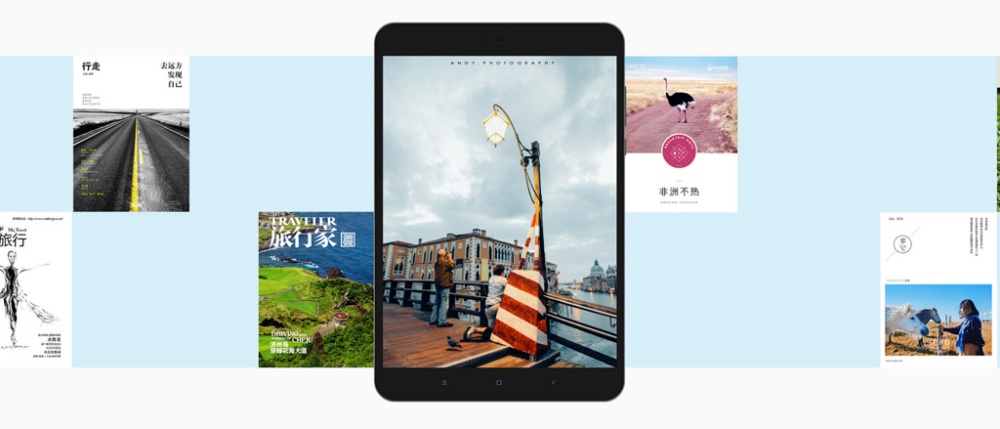 TV-shows
You can also watch local programs without the Internet connection or keep tens of your favorite TV-show episodes on a 64GB flash-drive. Taking a long bus trip or waiting for a friend who is late use this moment to check out another episode of the show you so like.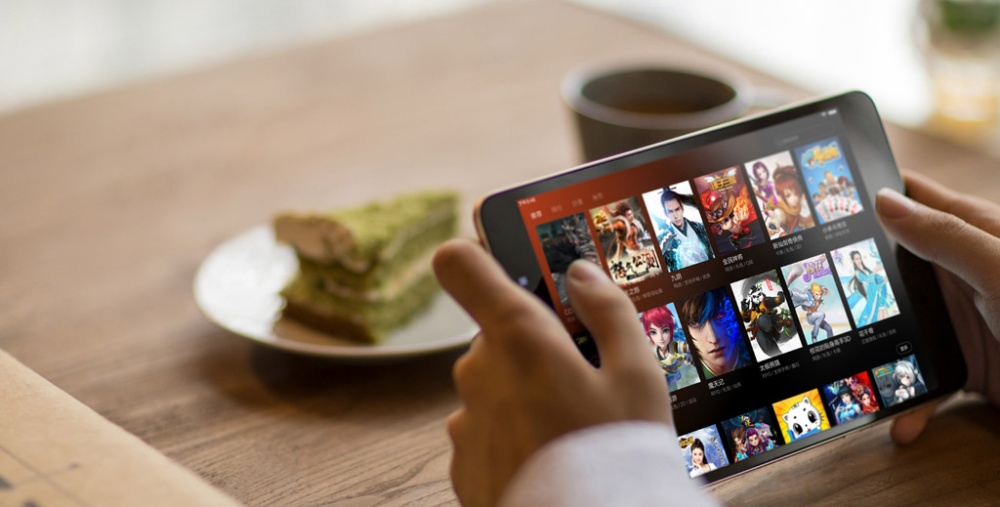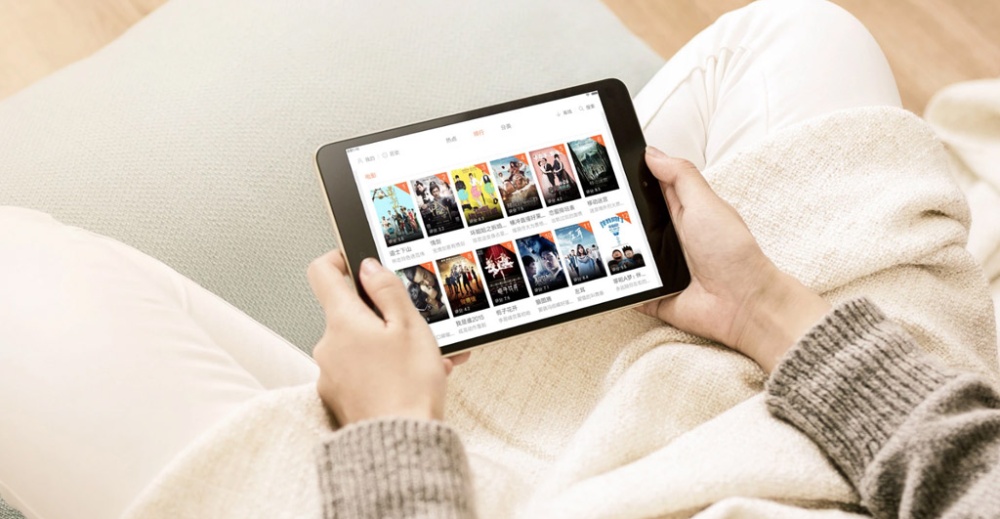 Sports shows
You can also watch football or basketball matches, boxing or racing tournaments live. With Mi Pad 3 you are not tied to your house to do that. If you are out in the city to find a place to stop by, order food or a drink and do not miss the decisive sports event.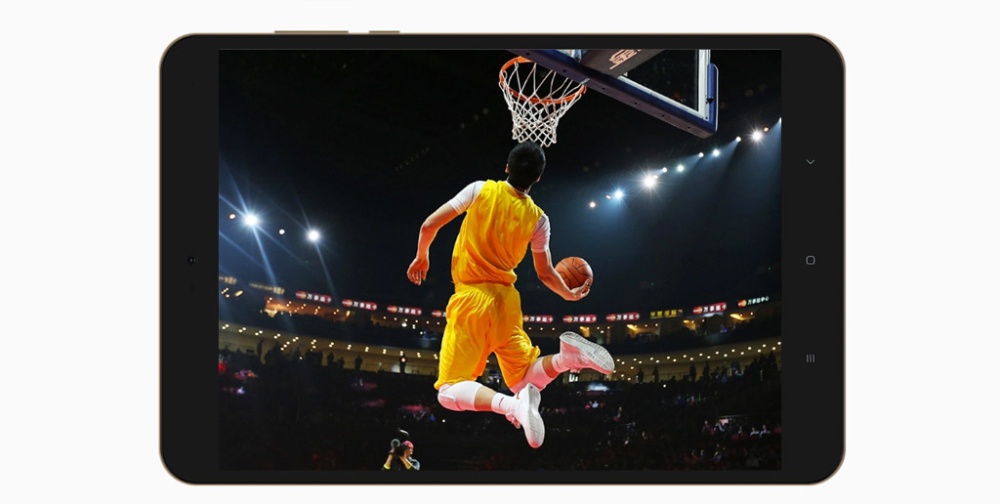 Anime
Are you an anime lover? Then you have landed in the right place full of all the best animated Japanese TV-series.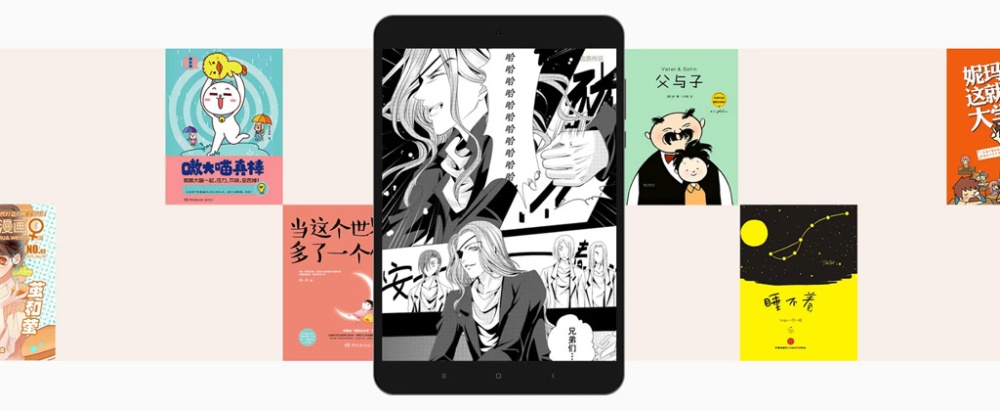 2.1GHz hexa-core processor is a root of all happiness and fun
Xiaomi has done something magical to Mi Pad 3. A 2.1GHz 64-bit hexa-core MediaTek chip at the heart of the device is much faster than the one we had in previous two models. 4GB RAM lets you open multiple applications at once and the tablet will be still snappy and load everything quickly.
4GB internal memory
64GB flash-memory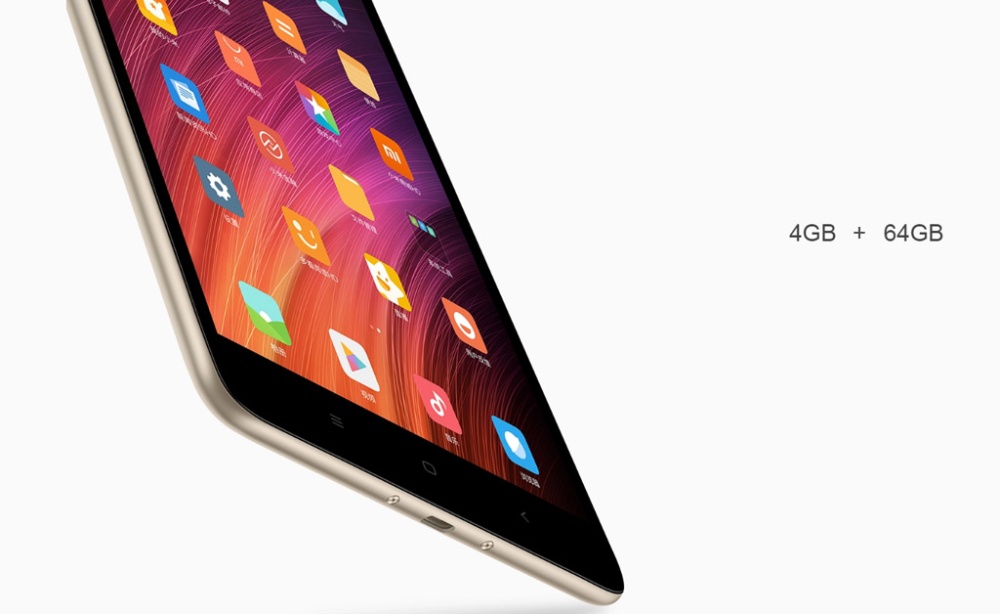 Xiaomi Game Center: find out how competitive you are
Xiaomi Game Center gives access to latest video game releases. You can download as many of them as you like and have fun! No hiccups when running high-end graphics in 3D game so get active. More than 1000 games are available for you starting from an old-school nostalgia screaming classics to an advanced overhead game everybody is talking about right now.

7.9″ retina display with an eye protection mode
The screen alone is a good reason to pick up Mi Pad 3. It will delight you over and over again for as long as you own the device. Pictures really come alive when you view Mi Pad 3. This is possible due to a new screen technology that allows the display to show the same level of brightness, contrast ratio, deep blacks and vibrant colors as your TV-set would. The display can also turn black-and-white to imitate a book or a newspaper page and switch to blue-light filtering mode to irritate your eyes less.
2048×1536 resolution
326 pixel per inch
Black-and-white mode
Do you like to read paper books and newspapers? Turn on black-and-white mode to make Mi Pad 3 screen color look like a book page. The harmful blue light will be cut off with a special filter to save your sight if you read for a long time.
Eye protection mode
The emission of blue light by the screen can cause sleep disturbance as well. Turn on eye protection mode and the screen of Mi Pad 3 will reduce blue light to minimize sleep problems if you use the table much before bed time.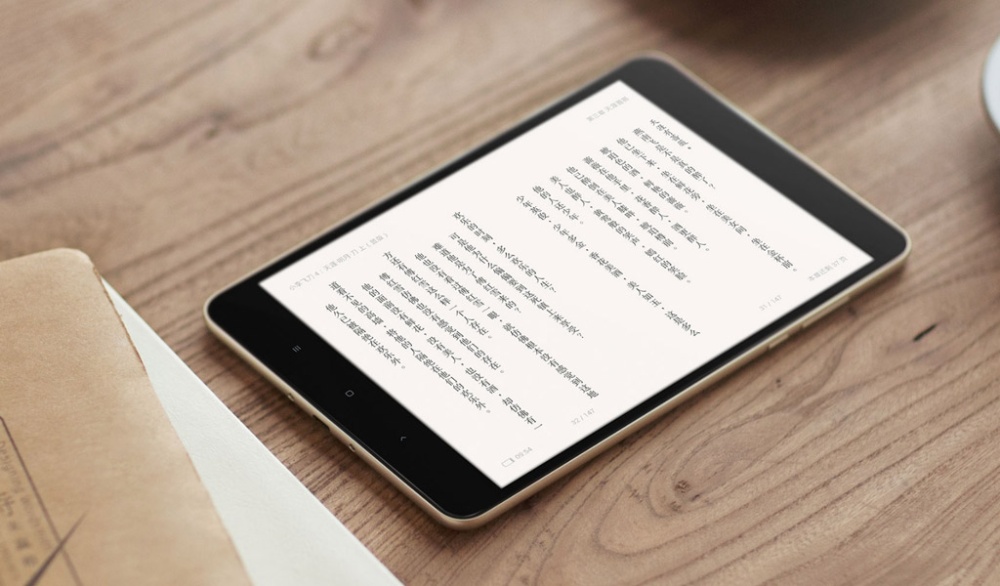 Have a collection of over 200,000 books
Xiaomi Mi Pad 3 puts hundreds of thousands of books at your fingertips. Whether you are a book reader, a magazine or newspaper stocker or a comic book fan you can store all the material you are interested right in here. The 7.9-inch screen has a size of an average book so that you could have the same reading experience as with a printed edition.
Rich book formatting and 10 different types of layouts
While reading a book adjust the font size, background color or use one of 10 different types of text layout to have not only mental enjoyment from the story but also a visual one. If you come across an interesting thought make a bookmark so that you could get back to it anytime. You can also sync your bookmarks, notes, and collections across your devices and continue reading from your smartphone or computer.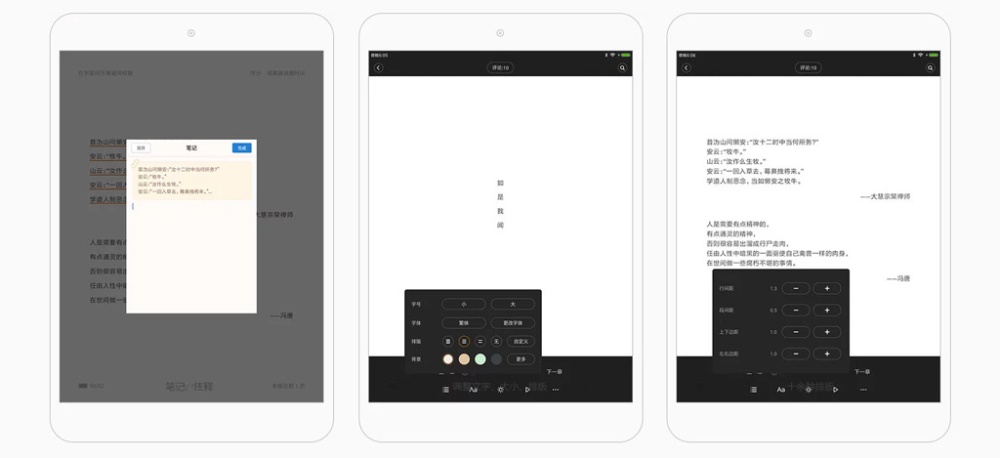 Excellent MIUI 8 big-screen adaptation
Xiaomi Mi Pad 3 got software upgrade. MIUI 8 we all have grown to love is offered on the Mi Pad 3 as well. It was adjusted for a big-screen still has not changed much and comes with lots of functions you usually use on your smartphone.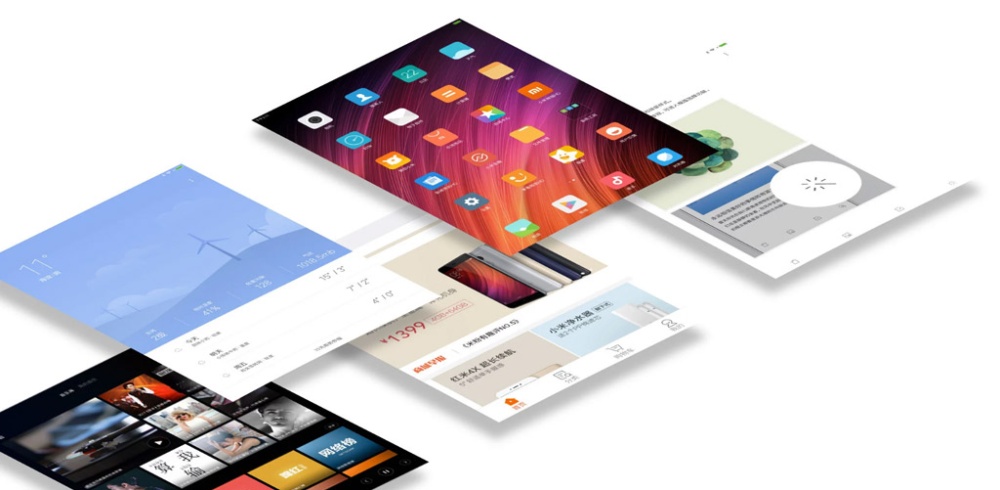 Every application you like can be found at Xiaomi App Store
The vastness of Mi Pad 3 app library is something you may fall in love with. Many of the most popular apps were redesigned specially for the tablet. So whether you want a decent music player, a social media, weather or a news app they will all be neatly adjusted to a larger screen size giving you another weaning reason to pick up Mi Pad 3.
Apps to help organize and simplify your life
In fact, we need app assistants for everything in our life, starting from an app that knows how to save our budget and finishing with an app that reminds us to drink more water. Xiaomi App Store is where all of these kinds of treats are available.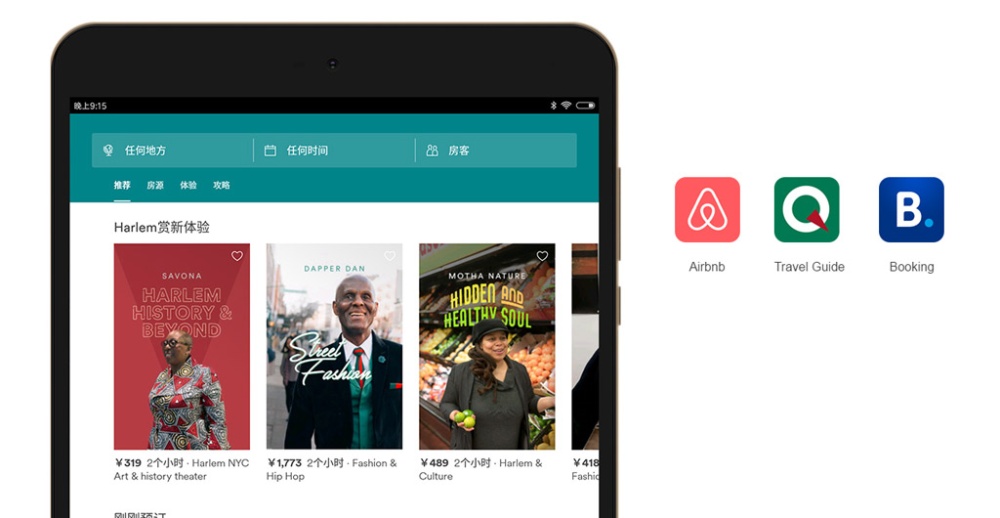 Apps that offer new ways to experience media content
Xiaomi App Store has a plenty of audio and video manipulating apps including advanced editors, feature-packed media players, apps that make content uploading easier and faster and much more.
Apps to make a masterpiece out of every photograph
A wealth of apps available for you to adjust all of the aspects of light, tools to change your appearance beyond recognition, apps to share every worthy shot with the world… If you are planning to use Mi Pad 3 as the main camera you will need those.
Apps for your next vacation
You do not need to address a travel agent when you have a smartphone. Xiaomi App Store offers a lot of tools to make your vacation a breeze. Tens of apps with tips and tricks on how to plan a trip route, get around and save money along the way.
Apps to get your work done faster and with better results
Check out time-managing apps, messaging apps, WPS office software in particular.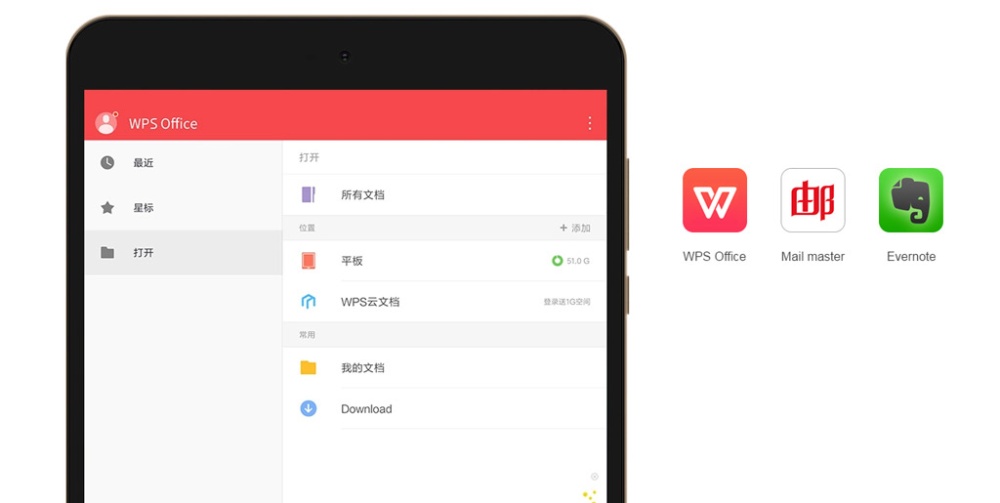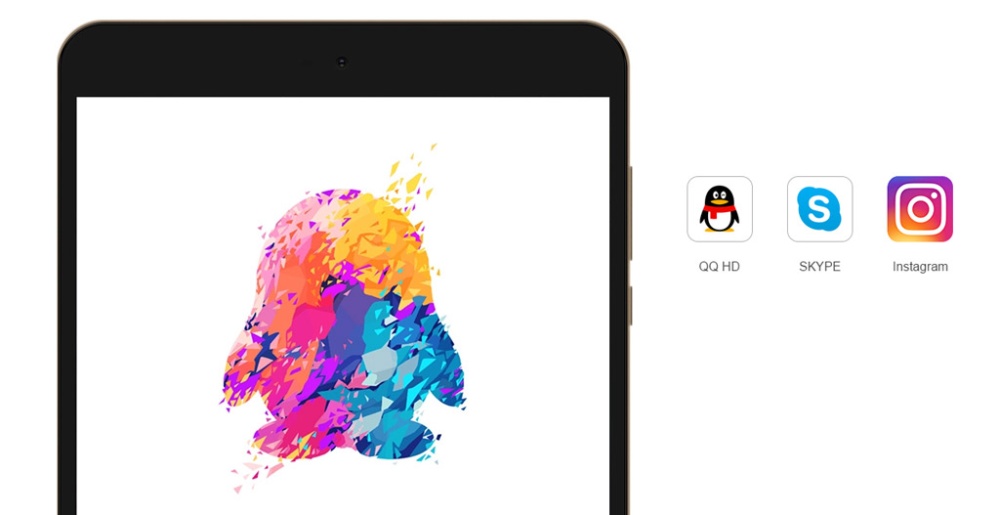 13MP high-quality camera — your creative weapon
The new Mi Pad 3 has an impressive camera: It takes 13-megapixel photos, has a large f/2.2 aperture to capture lots of light, includes 1080p HD support and can capture slow-motion video. The 5-megapixel front-facing camera got a big f/2.0 aperture and better face detection. On top of that Xiaomi provides many photo editing modes to add text, emoji, insert another picture etc.
f/2.2 aperture
1080p video recording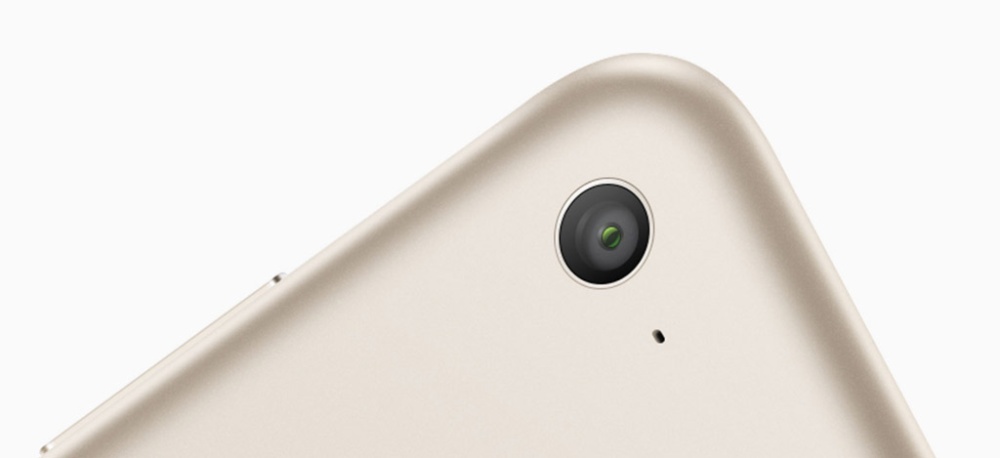 Mi Pad 3 — a stunning device to hold
The new version of Mi Pad 3 is a touch thinner than Mi Pad 2 and it is as easy to hold in the hand. It weighs only 328g and can be carried around without stress. Due to sandblasting process, the metal back of Xiaomi Mi Pad 3 feels smooth on your fingers. It is a perfect fit for your everyday needs.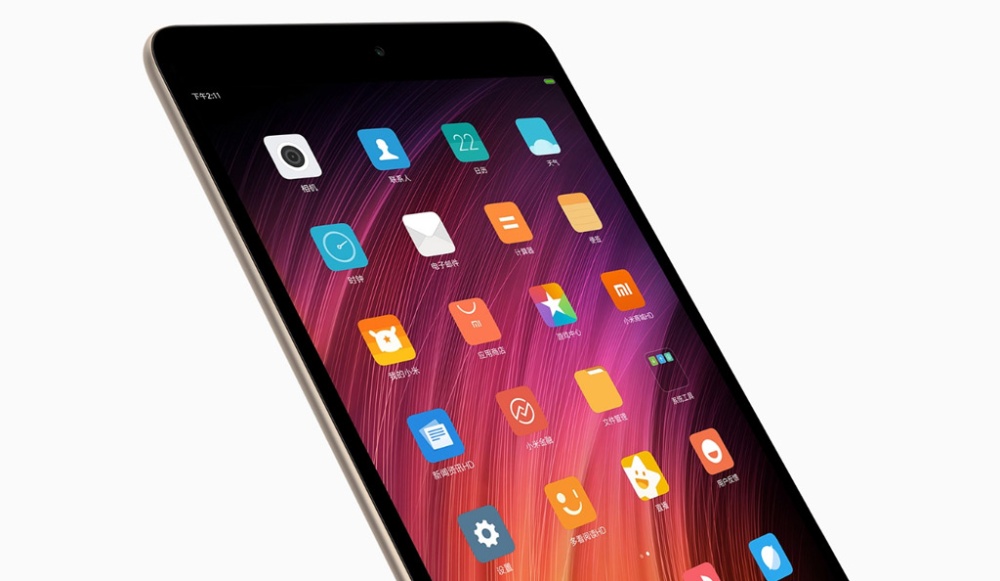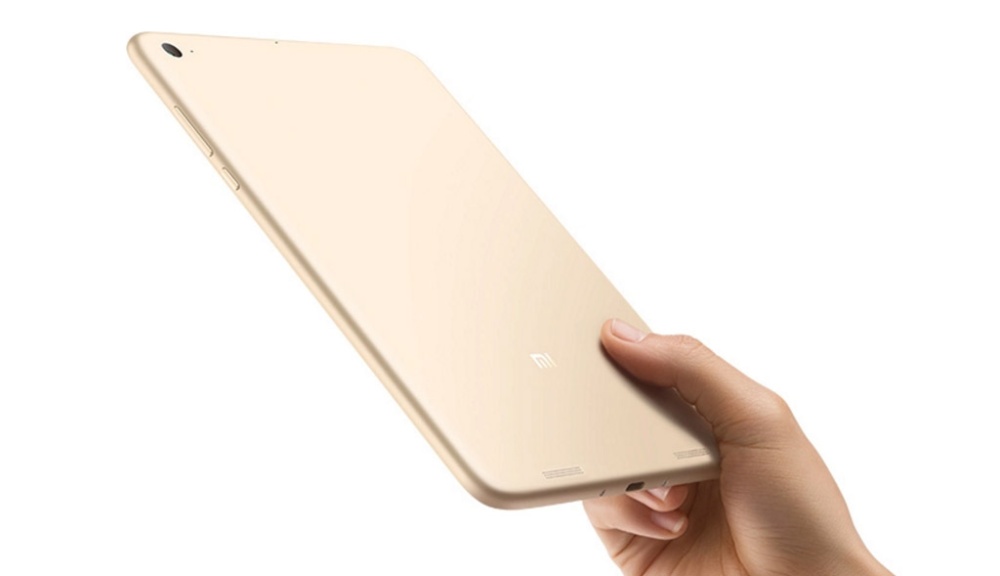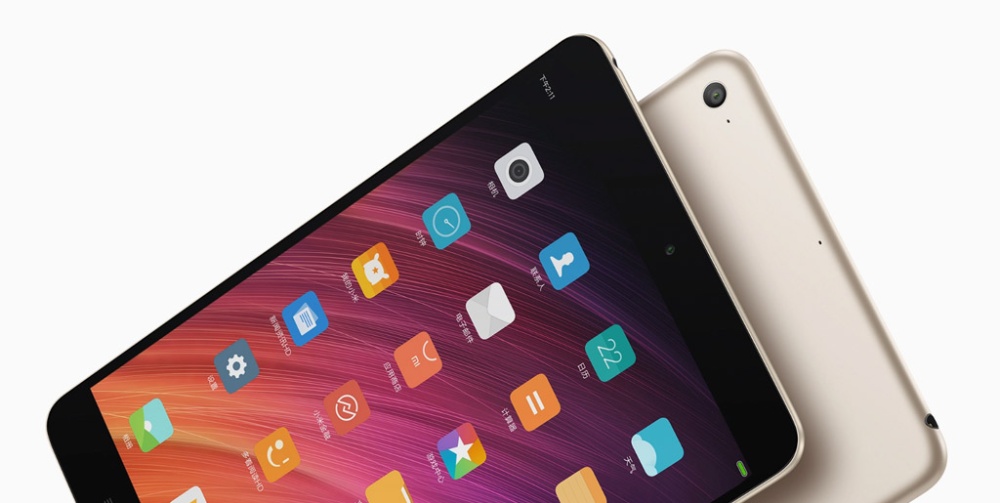 Manufacturer
Xiaomi
Model
Mi Pad 3
Type
Tablet
Dimensions
132.6×200.4×6.95
Weight
330 g
CPU
Hexa-core, 64-bit high-performance processor MediaTek MT8176, 28nm,
highest frequency 2.1GHz
GPU
IMG PowerVR GX6250 at 600MHz
RAM
4GB LPDDR3
Memory
64GB eMMC5.0
Primary camera
13 MP
f/2.2 1080p HD
Secondary camera
5 MP f/2.0
Screen
7.9 inch, 2048×1536 resolution, 326 ppi
Support eye protection mode
Support color temperature adjustment
Support black and white mode
Wireless connections
Bluetooth 4.1
HID (human interface devices)
Wi-Fi 802.11 a/b/g/n/ac, Wi-Fi Direct
Wi-Fi Display
Multimedia player
MP4
M4V
MKV
XVID
ASF
Audio playback
AAC
MP3
AMR
FLAC
APE
DSD
WAV
Battery
6400mAh (min); 6600mAh (typ)
Charging
Supports 5V / 2A fast charge
OS
Android based MIUI8
Color
Gold
Package
Mi Pad 3×1
User manual x1
NOTE
1. Our products are imported from China which does not have Google Play Store installed. In order to provide free Google Pay Store installation to be carry out, our technicians need to OPEN THE SEAL of the product box. Please rest assured that all products sold are brand new. 
2.  Due to Export Set, we will replace the default china charger to a third party IDA approved charger